Come join us in this inspirational content rich Leadership Talk from YBhg. Dato' Chief Executive of PSMB himself!
Meet YBhg. Dato' Vignaesvaran, Chief Executive of PSMB in this HR Leadership Talk organised by Pembangunan Sumber Manusia Berhad (PSMB) and supported by Iskandar Regional Development Authority (IRDA).
An inspiring leader he is, Dato' Vicks will share his bold move of leadership towards up-skilling of the nations' workforce via the 30 percent pool fund policy.
---
9.00 am - 10.00 am
Arrival and Registration of Participants (Welcoming Tea & Networking)
10.00 am - 10.15 am
Arrival of Y.Bhg Dato' CM Vignaesvaran A/L Jeyandran Chief Executive Pembangunan Sumber Manusia Berhad (PSMB)
10.15 am - 11.45 am
Session with Y.Bhg Dato' CM Vignaesvaran A/L Jeyandran Chief Executive Pembangunan Sumber Manusia Berhad (PSMB)
Q & A Session
11.45 am - 12.30 pm
Refreshments
12.30 pm
End of Programme
---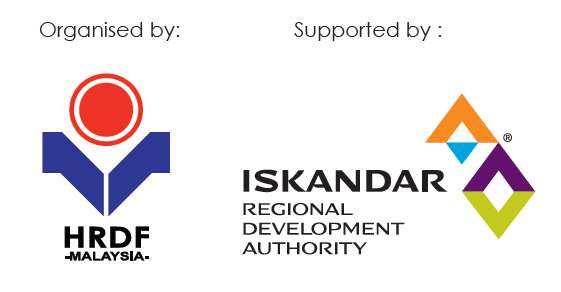 ---
For more info and enquiries, please call or email:
Mr. Khairizal at 03 2096 4604 / mohdkhairizal@hrdf.com.my

Mrs. Farah Amalina at 03 2096 4773 / farahamalina@hrdf.com.my
WHEN

WHERE

Berjaya Waterfront Hotel, Johor Bahru - 88 Jalan Ibrahim Sultan Stulang Laut, Johor Bahru 80300, Malaysia - View Map